Ultrasound monitoring for minocyclineinduced idiopathic intracranial hypertension
Sripathi Kamath

Department of Ophthalmology, Father Mullers Medical College, Kankanady, Mangalore, Karnataka, India

Divya Shenoy, Dr.

Department of Ophthalmology, Father Mullers Medical College, Kankanady, Mangalore, Karnataka, India

Pawan Raj

Department of Neurology, Father Mullers Medical College, Kankanady, Mangalore, Karnataka, India

Norman Mendonca

Department of Ophthalmology, Father Mullers Medical College, Kankanady, Mangalore, Karnataka, India
Keywords:
adverse drug reaction, idiopathic intracranial hypertension, minocycline, ultrasound B–scan
Abstract
We report a rare case of idiopathic intracranial hypertension following oral minocycline therapy for the treatment of acne. A 29-year-old, non-obese female, with a history of minocycline use for 1 month for treatment of acne presented with headache and transient blurred vision for 3 weeks. She was found to have bilateral disc edema with normal visual acuity and color vision. Magnetic resonance imaging of the brain was normal with partially empty sella features and enlarged tortuous optic nerve in both eyes. Cerebrospinal fluid opening pressure was high. Ultrasound B-scan was done to serially monitor the optic nerve sheath diameter. She improved significantly after stopping the minocycline and following intracranial pressure lowering measures. Idiosyncratic reaction of intracranial hypertension with minocycline can be symptomatic as early as 1 week. Consultants should be aware of this as early consult with ophthalmologists/neurologists can prevent visual loss. A simple ultrasound B-scan can prove to be a vital non-invasive tool in monitoring these patients.
References
Thurtell MJ, Bruce BB, Newman NJ, Biousse V. An update on idiopathic intracranial hypertension. Rev Neurol Dis. 2010;7(2-3):e56-68. PMID: 20944524; PMCID: PMC3674489.
Friedman DI, Jacobson DM. Diagnostic criteria for idiopathic intracranial hypertension. Neurology. 2002;59(10):1492-1495. https://doi.org/10.1212/01.wnl.0000029570.69134.1b. PMID: 12455560.
Biousse V, Bruce BB, Newman NJ. Update on the pathophysiology and management of idiopathic intracranial hypertension. J Neurol Neurosurg Psychiatry. 2012;83(5):488-494. https://doi.org/10.1136/jnnp-2011-302029. Epub 2012 Mar 15. PMID: 22423118; PMCID: PMC3544160..
Naranjo CA, Busto U, Sellers EM, et al. A method for estimating the probability of adverse drug reactions. Clin Pharmacol Ther. 1981;30(2):239-245. https://doi.org/10.1038/clpt.1981.154. PMID:7249508.
Fraser CL, Biousse V, Newman NJ. Minocycline-induced fulminant intracranial hypertension. Arch Neurol. 2012;69(8):1067-1070. https://doi.org/10.1001/archneurol.2012.144. PMID: 22490325.
Beran RG. Pseudotumour cerebri associated with minocycline therapy for acne. Med J Aust. 1980;1(7):323-324. https://doi.org/10.5694/j.1326-5377.1980.tb134884.x. PMID: 6446663.
Bababeygy SR, Repka MX, Subramanian PS. Minocycline-associated pseudotumor cerebri with severe papilledema. J Ophthalmol. 2009;2009:203583. https://doi.org/10.1155/2009/203583. PMID: 20339567; PMCID: PMC2836895.
Mollan SP, Davies B, Silver NC, et al. Idiopathic intracranial hypertension: consensus guidelines on management. J Neurol Neurosurg Psychiatry. 2018;89(10):1088-1100. https://doi.org/10.1136/jnnp-2017-317440. PMID: 29903905; PMCID: PMC6166610.
Raghunandan N, Joseph M, Nithyanandam S, Karat S. Role of ultrasonographic optic nerve sheath diameter in the diagnosis and follow-up of papilledema and its correlation with Frisén's severity grading. Indian J Ophthalmol. 2019;67(8):1310-1313. https://doi.org/10.4103/ijo.IJO_1827_18. PMID: 31332116; PMCID: PMC6677076.
Lander CM. Minocycline-induced benign intracranial hypertension. Clin Exp Neurol. 1989;26:161-167. PMID: 2534972.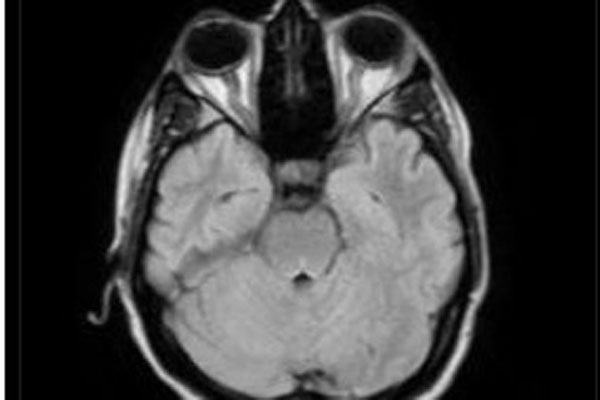 How to Cite
Kamath, S., Shenoy, D., Raj, P., & Mendonca, N. (2021). Ultrasound monitoring for minocyclineinduced idiopathic intracranial hypertension. Asian Journal of Ophthalmology, 18(1), 98-104. https://doi.org/10.35119/asjoo.v18i1.808
Section
Case Reports/Case Series
Copyright (c) 2021 SRIPATHI KAMATH, DIVYA SHENOY, Dr., Pawan Raj, Dr., Norman Mendonca, Dr.
This work is licensed under a Creative Commons Attribution 4.0 International License.
Authors who publish with this journal agree to the following terms:
Authors retain copyright and grant the journal right of first publication, with the work twelve (12) months after publication simultaneously licensed under a Creative Commons Attribution License that allows others to share the work with an acknowledgement of the work's authorship and initial publication in this journal.
Authors are able to enter into separate, additional contractual arrangements for the non-exclusive distribution of the journal's published version of the work (e.g., post it to an institutional repository or publish it in a book), with an acknowledgement of its initial publication in this journal.
Authors are permitted and encouraged to post their work online (e.g., in institutional repositories or on their website) prior to and during the submission process, as it can lead to productive exchanges, as well as earlier and greater citation of published work (See The Effect of Open Access).