Avoiding BAK in postoperative eye drops reduces the need for subconjunctival 5-FU injections post-trabeculectomy
Keith Ong

University of SydneyRoyal North Shore HospitalRyde HospitalDalcross Adventist Hospital

Leonard Ong

Faculty of Medicine and Health Sciences, Macquarie University, Sydney Macquarie University Hospital, Chatswood Private Hospital
Keywords:
benzalkonium chloride (BAK), glaucoma filtration surgery, subconjunctival fibrosis, trabeculectomy
Abstract
Purpose: Subconjunctival fibrosis is one of the main causes of failure of glaucoma filtration surgery. It can result in absence of a filtration bleb, a small scarred bleb, or a cystic bleb. 5-Fluorouracil (5-FU), mitomycin C (MMC), and topical steroids have been used to suppress subconjunctival fibrosis.
Method: A study was done analyzing the number of postoperative subconjunctival 5-FU injections for trabeculectomy on pseudophakic eyes prior to and following the change to a BAK-free regimen. The cohort consisted of 16 consecutive cases undergoing primary trabeculectomy without intraoperative MMC or 5-FU. The trabeculectomy surgery included a groove sclerectomy procedure. Group A were 8 eyes of patients who had the author's standard Chlorsig, Maxidex, and Prednefrin Forte eye drops tds. Group B were 8 eyes who had Chlorsig-dexamethasone and Optive-dexamethasone tds eye drops postoperatively.
Results: Group B (BAK-free) patients required fewer postoperative 5-FU subconjunctival injections (average: 2.9, range: 1-5 injections) compared to Group A (BAK) patients (average: 7.3, range: 4-18 injections). This difference was statistically significant (P = 0.02, unpaired t-test). All patients had functioning blebs and did not require glaucoma medications to maintain target intraocular pressure. The Group B (BAK-free) patients had more diffuse blebs than the Group A (BAK) patients.
Conclusion: The results demonstrated that when BAK was eliminated from postoperative eye drops in trabeculectomy, the number of postoperative 5-FU injections was reduced.
References
Steven DW, Alaghband P, Lim KS. Preservative in glaucoma medication. Br J Ophthalmol 2018;102:1497-1503.
Ong K. Groove sclerectomy in trabeculectomy. YouTube video;2018. Available at: https://www.youtube.com/watch?v=uFtW4aozNTY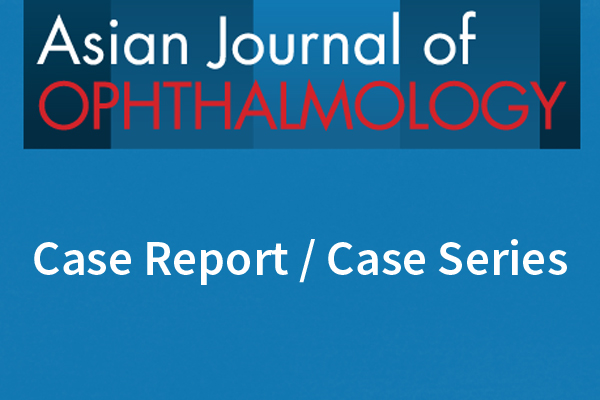 How to Cite
Ong, K., & Ong, L. (2020). Avoiding BAK in postoperative eye drops reduces the need for subconjunctival 5-FU injections post-trabeculectomy. Asian Journal of Ophthalmology, 17(1), 128-131. https://doi.org/10.35119/asjoo.v17i1.643
Section
Case Reports/Case Series
Copyright (c) 2020 Keith Soo Keat Ong, Leonard Ong
This work is licensed under a Creative Commons Attribution 4.0 International License.
Authors who publish with this journal agree to the following terms:
Authors retain copyright and grant the journal right of first publication, with the work twelve (12) months after publication simultaneously licensed under a Creative Commons Attribution License that allows others to share the work with an acknowledgement of the work's authorship and initial publication in this journal.
Authors are able to enter into separate, additional contractual arrangements for the non-exclusive distribution of the journal's published version of the work (e.g., post it to an institutional repository or publish it in a book), with an acknowledgement of its initial publication in this journal.
Authors are permitted and encouraged to post their work online (e.g., in institutional repositories or on their website) prior to and during the submission process, as it can lead to productive exchanges, as well as earlier and greater citation of published work (See The Effect of Open Access).