Intermediate-term outcome of placement of Baerveldt glaucoma implant for refractory glaucoma in a Malaysian population
Clarissa Ern Hui Fang

International Specialist Eye Centre ISEC Malaysia

Seng Kheong Fang

International Specialist Eye Centre ISEC Malaysia
Keywords:
Baerveldt implant, glaucoma, Malaysia, surgical outcomes
Abstract
Objective: To report baseline characteristics and surgical outcomes of placement of Baerveldt glaucoma implant (BGI) in Asian eyes with considerably elevated intraocular pressure (IOP) despite maximal medical therapy.
Design: Retrospective case series of surgical cases from a single surgeon. Retrospective review of medical records of last clinic visits.
Participants: One hundred and ninety-seven eyes of patients underwent placement of 350-mm2 Baerveldt implant.
Methods: The medical records of consecutive patients who underwent placement of a Baerveldt 350-mm2 glaucoma drainage device (GDD) at the International Specialist Eye Centre from 2007 to 2014 were reviewed. Patients with a minimum 1-year follow-up were included. Baseline characteristics, pre-operative and post-operative IOP, number of glaucoma medications, visual acuity (VA) and complications were recorded. The pre-operative IOP is compared with the IOP at 1, 2, 3 and 5 years.
Measures: The IOP, VA, supplemental medical therapy, complications and success and failures were recorded.
Results: One hundred and ninety-seven patients were followed up at 1-year post-operation, 157 patients at 2 years, 120 at 3 years and 37 at 5 years. The mean baseline IOP of 29.2 ± 10.6 mmHg was significantly reduced at all time points post-operatively. Mean number of glaucoma medications was significantly lower at last follow-up than pre-operatively (1.8 vs. 2.7).
Conclusions: Placement of GDDs effectively reduces IOP without much long-term complication and may be useful in glaucomatous eyes with considerably elevated pre-operative IOP not well controlled with maximal medical therapy in the Asian population.
References
Gedde S, Schiffman J, Feuer W, Herndon L, Brandt J, Budenz D. Treatment outcomes in the tube versus trabeculectomy (TVT) study after five years of follow-up. Am J Ophthalmol. 2012;153(5):789-803.e2. doi:10.1016/j.ajo.2011.10.026.
Hodkin M, Goldblatt W, Burgoyne C, Ball S, Insler M. Early clinical experience with the Baerveldt implant in complicated glaucomas. Am J Ophthalmol. 1995;120(1):32-40. doi:10.1016/s0002-9394(14)73756-0.
Aung T, Seah S. Glaucoma drainage implants in Asian eyes. Ophthalmology. 1998;105(11):2117-2122. doi:10.1016/s0161-6420(98)91136-8.
Husain R, Clarke J, Seah S, Khaw P. A review of trabeculectomy in East Asian people—the influence of race. Eye. 2004;19(3):243-252. doi:10.1038/sj.eye.6701477.
Tsai A, Boey P, Htoon H, Wong T. Bleb needling outcomes for failed trabeculectomy blebs in Asian eyes: a 2 year follow up. Acta Ophthalmol. 2014;92:0-0. doi:10.1111/j.1755-3768.2014.t047.x.
Krishna R, Godfrey D, Budenz D, et al. Intermediate-term outcomes of 350-mm2 Baerveldt glaucoma implants. Ophthalmology. 2001;108(3):621-626. doi:10.1016/s0161-6420(00)00537-6.
Seah S, Gazzard G, Aung T. Intermediate-term outcome of Baerveldt glaucoma implants in Asian eyes. Ophthalmology. 2003;110(5):888-894. doi:10.1016/s0161-6420(03)00088-5.
Rockwood E. The Ahmed Baerveldt Comparison (ABC) study: long-term results, successes, failures, and complications. Am J Ophthalmol. 2016;163:xii-xiv. doi:10.1016/j.ajo.2015.12.031.
Christakis P, Ahmed I. The Ahmed Versus Baerveldt (AVB) study. US Ophthal Rev. 2017;10(01):21. doi:10.17925/usor.2017.10.01.21.
Gedde S. Results from the Tube versus Trabeculectomy. Middle East Af J Ophthalmol. 2009;16(3):107. doi:10.4103/0974-9233.56219.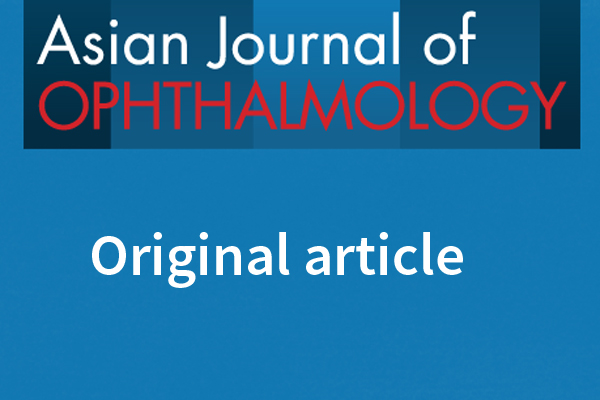 How to Cite
Fang, C. E. H., & Fang, S. K. (2020). Intermediate-term outcome of placement of Baerveldt glaucoma implant for refractory glaucoma in a Malaysian population. Asian Journal of Ophthalmology, 17(1), 108-119. https://doi.org/10.35119/asjoo.v17i1.500
Section
Original Articles
Copyright (c) 2020 Clarissa Ern Hui Fang, Seng Kheong Fang
This work is licensed under a Creative Commons Attribution 4.0 International License.
Authors who publish with this journal agree to the following terms:
Authors retain copyright and grant the journal right of first publication, with the work twelve (12) months after publication simultaneously licensed under a Creative Commons Attribution License that allows others to share the work with an acknowledgement of the work's authorship and initial publication in this journal.
Authors are able to enter into separate, additional contractual arrangements for the non-exclusive distribution of the journal's published version of the work (e.g., post it to an institutional repository or publish it in a book), with an acknowledgement of its initial publication in this journal.
Authors are permitted and encouraged to post their work online (e.g., in institutional repositories or on their website) prior to and during the submission process, as it can lead to productive exchanges, as well as earlier and greater citation of published work (See The Effect of Open Access).