Implantation of ArtificialIris, a CustomFlex® iris prosthesis, in a trauma patient with an Artisan lens
Farideh Doroodgar

Farabi eye hospital, Tehran University of Medical Sciences, Qazvin square, South Kargar avenue, Tehran, Iran

Mahmoud Jabbarvand

Feazollah Niazi

Sana Niazi

Azad Sanginabadi
Keywords:
ArtificialIris, Artisan, CustomFlex, trauma
Abstract
Purpose: To evaluate probable complications of ArtificialIris implantation with iris-fixated intraocular lens.
Method: Development of photophobia, glare, and psychological strain during face-to-face communication in a 23-year-old man with a widespread traumatic iris defect terminate to make a decision for performing implantation an ArtificialIris (HumanOptics, Erlangen, Germany) under the remnant iris without removing the patient's existing Artisan lens.
Results: Without any intraoperative or postoperative complications, the patient's visual acuity increased by one line, the endothelial cell loss was comparable with the cell loss associated with standard cataract surgery, and the anterior chamber depth and anterior chamber anatomy did not change. At the final follow-up examination, the mean intraocular pressure (IOP) did not differ from baseline, and we achieved high level of patient satisfaction and subjective vision improvement. We discuss the particular importance of considering the patient's expectations, the appropriate measurements, ways to perfect color evaluation, and the types of ArtificialIris products.
Conclusion: The implantation of the ArtificialIris in patients with aphakic iris-supported lenses (i.e., preexisting Artisan lenses) is a feasible approach and a useful option for patients with thin irises and iris hypoplasia who are at risk of subluxation or the dislocation of the PCIOL as well as those with sclerally fixed PCIOLs.
References
Burk SE, Da Mata AP, Snyder ME, Cionni RJ, Cohen JS, Osher RH. Prosthetic iris implantation for congenital, traumatic, or functional iris deficiencies. J Cataract Refract Surg. 2001;27(11):1732-1740.
Muñoz G, Rohrweck S, Sakla HF, Altroudi W. Pinhole iris-fixated intraocular lens for dysphotopsia and photophobia. J Cataract Refract Surg. 2015;41(3):487-491.
Reinhard T, Engelhardt S, Sundmacher R. Black diaphragm aniridia intraocular lens for congenital aniridia: long-term follow-up. J Cataract Refract Surg. 2000;26(3):375-381.
Srinivasan S, Ting DSJ, Snyder ME, Prasad S, Koch HR. Prosthetic iris devices. Can J Ophthalmol/J Can d'Ophtalmologie. 2014;49(1):6-17.
Khng C, Snyder ME. Iris reconstruction with a multipiece endocapsular prosthesis in iridocorneal endothelial syndrome. J Cataract Refract Surg. 2005;31(11):2051-2054.
Jung JW, Han SH, Kim SA, Kim EK, Seo KY, Kim T. Evaluation of pigment location in tinted soft contact lenses. Contact Lens Anterior Eye. 2016;39(3):210-216.
Remky A, Redbrake C, Wenzel M. Intrastromal corneal tattooing for iris defects. J Cataract Refract Surg. 1998;24(10):1285-1287.
Brauweiler P. Iris sutures. Der Ophthalmol. 2011;108(8):710-713.
Miller AR, Olson MD, Miller KM. Functional and cosmetic outcomes of combined penetrating keratoplasty and iris reconstruction lens implantation in eyes with a history of trauma. J Cataract Refract Surg. 2007;33(5):808-814.
Koch KR, Heindl LM, Cursiefen C, Koch HR. Artificial iris devices: benefits, limitations, and management of complications. J Cataract Refract Surg. 2014;40(3):376-382.
Rana M, Savant V, Prydal JI. A new customized artificial iris diaphragm for treatment of traumatic aniridia. Contact Lens Anterior Eye. 2013;36(2):93-94.
Szurman P, Jaissle G. Artificial iris. Der Ophthalmol. 2011;108(8):720-727.
Thomas B, Rabsilber T, Auffarth G. Aniridie-IOL und künstlicher Irisersatz. Klin Monbl Augenheilkd. 2013;230(08):786-790.
Forlini C, Forlini M, Rejdak R, et al. Simultaneous correction of post-traumatic aphakia and aniridia with the use of artificial iris and IOL implantation. Graefe's Arch Clin Exp Ophthalmol. 2013;251(3):667-675.
Sminia ML, Odenthal MTP, Gortzak-Moorstein N, Wenniger-Prick LJ, Völker-Dieben HJ. Implantation of the Artisan® iris reconstruction intraocular lens in 5 children with aphakia and partial aniridia caused by perforating ocular trauma. J Am Assoc Pediatr Ophthalmol Strabismus. 2008;12(3):268-272.
Mayer CS, Reznicek L, Hoffmann AE. Pupillary reconstruction and outcome after artificial iris implantation. Ophthalmology. 2016;123(5):1011-1018.
Sakata LM, Lavanya R, Friedman DS, et al. Comparison of gonioscopy and anterior segment ocular coherence tomography in detecting angle closure in different quadrants of the anterior chamber angle. Ophthalmology. 2008;115(5):769-774.
Rosenthal KJ, Venkateswaran N. Clinical and ultrasound biomicroscopic findings in a patient with anterior vaulting of a customized, flexible artificial iris. J Refract Surg. 2013;29(10):663-664.
Singh A, Kendal A, Trivedi D, Cazabon S. Patient expectation and satisfaction after macular hole surgery. Optom Vis Sci. 2011;88(2):312-316.
Mayer CS, Hoffmann AE. Surgical treatment with an artificial iris. Der Ophthalmol. 2015;112(10):865-868.
Rickmann A, Szurman P, Januschowski K, et al. Long-term results after artificial iris implantation in patients with aniridia. Graefe's Arch Clin Exp Ophthalmol. 2016;254(7):1419-1424.
Sminia ML, Odenthal MTP, Prick LJJM, Mourits MP, Völker-Dieben HJ. Long-term follow-up of the corneal endothelium after aphakic iris-fixated IOL implantation for bilateral cataract in children. J Cataract Refract Surg. 2011;37(5):866-872.
Hull S, Jayaram H, Mearza AA. Complications and management of cosmetic anterior chamber iris implants. Contact Lens Anterior Eye. 2010;33(5):235-238.
Magnus J, Trau R, Mathysen DGP, Tassignon MJ. Safety of an artificial iris in a phakic eye. J Cataract Refract Surg. 2012;38(6):1097-1100.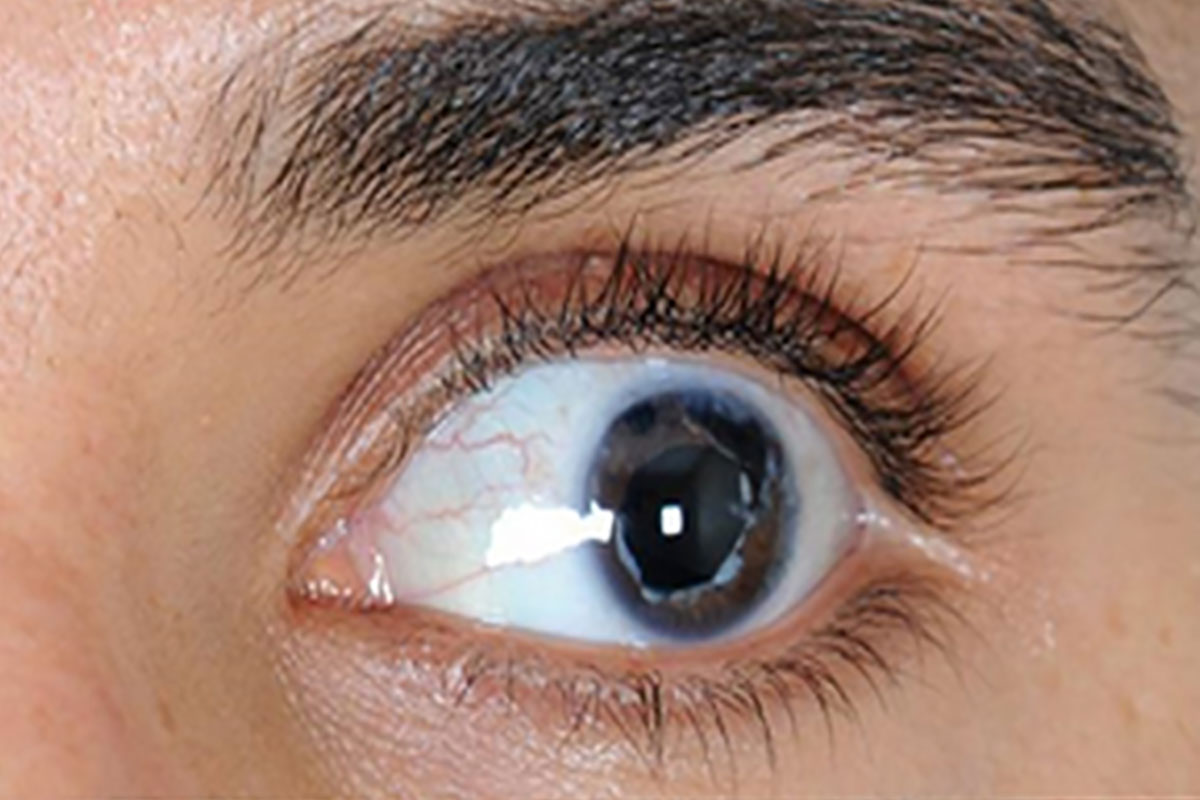 How to Cite
Doroodgar, F., Jabbarvand, M., Niazi, F., Niazi, S., & Sanginabadi, A. (2019). Implantation of ArtificialIris, a CustomFlex® iris prosthesis, in a trauma patient with an Artisan lens. Asian Journal of Ophthalmology, 16(4), 307-318. https://doi.org/10.35119/asjoo.v16i4.411
Section
Case Reports/Case Series
Copyright (c) 2019 Farideh Doroodgar, Mahmoud Jabbarvand, Feazollah Niazi, Sana Niazi, Azad Sanginabadi
This work is licensed under a Creative Commons Attribution 4.0 International License.
Authors who publish with this journal agree to the following terms:
Authors retain copyright and grant the journal right of first publication, with the work twelve (12) months after publication simultaneously licensed under a Creative Commons Attribution License that allows others to share the work with an acknowledgement of the work's authorship and initial publication in this journal.
Authors are able to enter into separate, additional contractual arrangements for the non-exclusive distribution of the journal's published version of the work (e.g., post it to an institutional repository or publish it in a book), with an acknowledgement of its initial publication in this journal.
Authors are permitted and encouraged to post their work online (e.g., in institutional repositories or on their website) prior to and during the submission process, as it can lead to productive exchanges, as well as earlier and greater citation of published work (See The Effect of Open Access).